Vis-Moot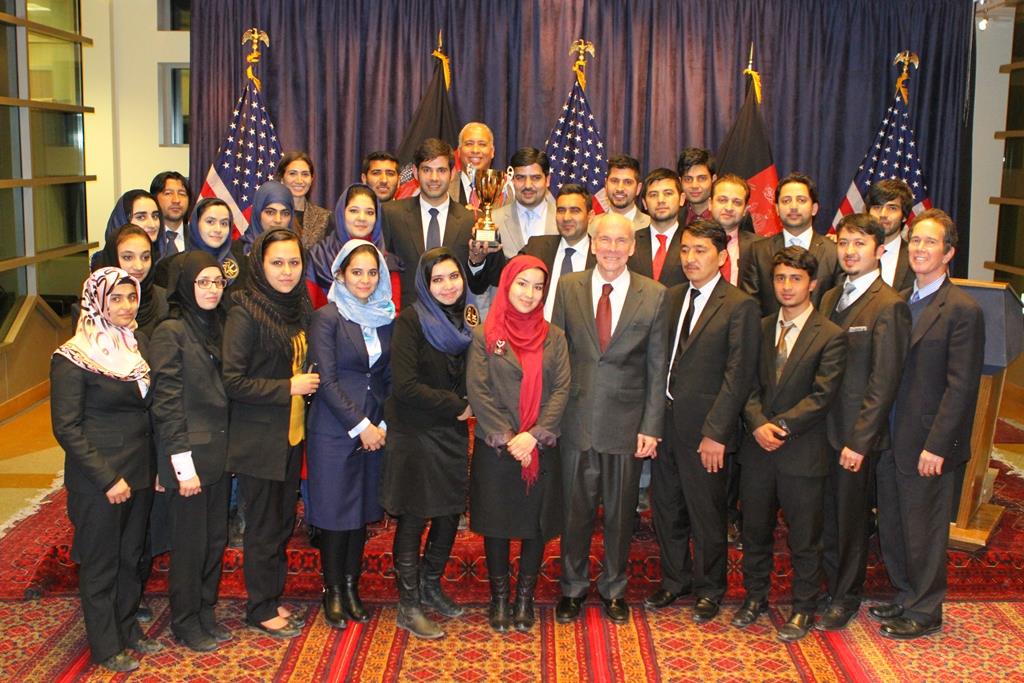 In 1993, the United Nation Commission on International Trade Law (UNCITRAL) established the Willem C. Vis International Commercial Arbitration Moot (Vis Moot) as an educational platform to develop and harmonize the practice of international commercial arbitration. Through the years, the Vis Moot has grown into an elite international competition that brings together over 5,000 arbitration experts from 300 academic legal institutions and over 80 countries. The Vis Moot has become an internationally recognized indicator of measuring a country's aptitude for fostering an adequate alternate dispute resolution (ADR) ecosystem, particularly, for arbitration procedures.
Since 2010, CLDP, in cooperation with the Center of International Legal Education of the University of Pittsburgh's College of Law, UNCITRAL, and the Vis Moot organizers, has been working to increase Vis Moot participation from countries that are establishing an effective ADR ecosystem. In support of this effort, CLDP, alongside the U.S. Department of State and USAID, has developed a Vis Pre-Moot program in Eurasia, the Middle East, North Africa, and Southeast Asia. The Vis Pre-Moot is a 9-month program that trains and mentors law students in oral and written advocacy and international commercial arbitration, enabling them to effectively represent their respective countries to compete in the Vis Moot. It provides law students with an opportunity to simulate essential aspects of the arbitration procedure, as well as spread the use of international commercial arbitration conventions, model laws, and treaties, such as the Convention on the International Sales of Goods and the New York Convention on Arbitral Awards. Participating in this rigorous program provides a unique and practical legal training to candidates. As a result, former participants are often recruited by well-known firms and companies, obtain LLMs in the U.S., become university faculty members, or secure employment at key government agencies.
Through the Vis Pre-Moot, CLDP has worked with over 25 law schools around the world and has introduced 40 teams to the Vis Moot. The program has led to the establishment of ADR centers, inclusion of clinical education in law schools, and improvement of contract enforcement. Countries that have participated in the Vis Pre-Moot program not only benefit from experiencing the Vis Moot but also gain unparalleled access to exclusive international resources and networks.
There is a direct and positive correlation between ADR and foreign direct investment. A country that adopts international commercial arbitration model laws and treaties and supports predictable ADR practices and outcomes instills the essential trust and confidence sought by investors. The Vis Moot provides a globally supported educational platform for current and rising legal experts to become active commercial arbitration specialists in their respective countries and enables participating countries to build a solid foundation for ADR, that is reinforced by an apt cadre of legal minds.