Power Africa and ITAN: PPP Pre- Feasibility and Feasibility Studies Webinar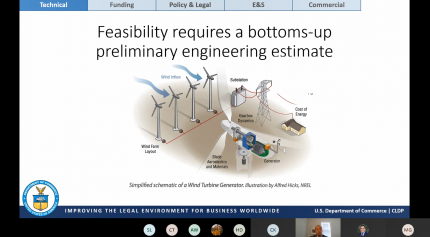 The PPP process requires a significant amount of time and resources. To ensure that those resources are well spent, it is important to ensure that a project is feasible. On July 22, 2020, CLDP organized a webinar to discuss the two different steps for feasibility. The first is a pre-feasibility study that feeds into the business case for a PPP. The second is the more complex feasibility study as part of the tender and bid process. The webinar is part of a PPP series developed for Power Africa and the Indo- Pacific Strategy.
To learn more about the PPP webinar series please fill out the registration form linked here.