The Understanding series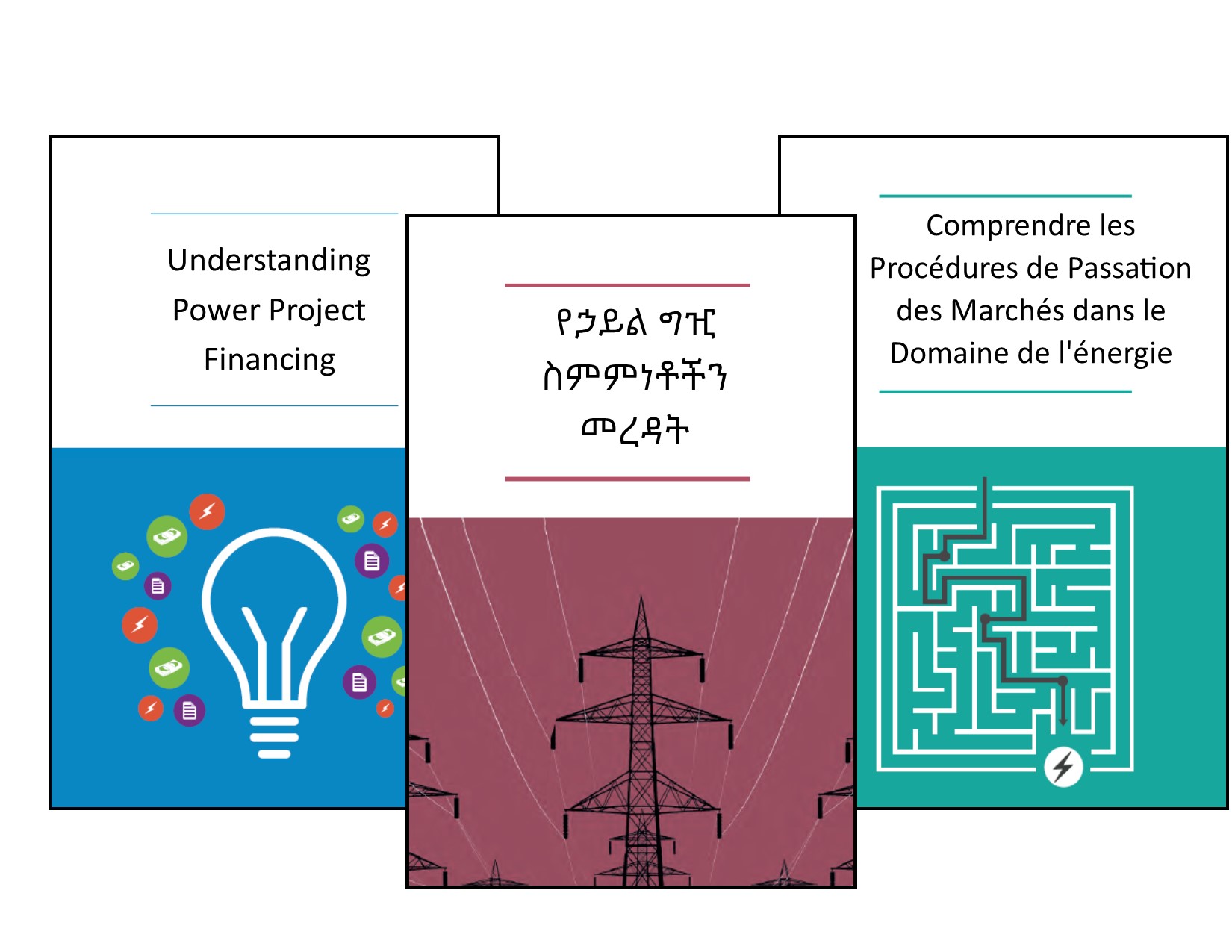 Introduction:
Since 2013, the Power Africa initiative has sought to marshal technical, legal and financial resources to support the goal of doubling access to electricity in Sub-Saharan Africa. Through a substantial network of public and private sector partners, Power Africa is working alongside dozens of African governments to facilitate the development of privately financed and operated power projects on a scale that will meet the continent's power deficit.
Power Africa has developed a series of handbooks to establish a common understanding of best practices around successful power project development. The Understanding series now includes a total of four handbooks, with 50,000 copies in print and tens of thousands more copies downloaded online.
Understanding the Understanding series:
The Understanding series was developed as part of the Power Africa Initiative and the development of these handbooks is funded by USAID. The handbooks in the Understanding series are intended to serve as practical resources for decision-makers on the policy and strategy behind the development, financing, and procurement of power projects. CLDP facilitates the drafting and publishing of these books with its key partner, the African Legal Support Facility (ALFS). Each of the handbooks have been developed using the Book Sprint method which allows a diverse group of contributors from African governments, multilateral institutions, development banks, private developers, procurement consultants and leading international law firms, all whom contribute their time on a pro-bono basis, to complete the handbooks in a quick and efficient manner. Each of the handbooks has been published under the Creative Commons License.
To learn more about the drafting of Understanding Power Purchase Agreements, Understanding Power Project Financing, and Understanding Power Project Procurement please explore their links.
Links to PDF versions of the books:
Understanding Power Purchase Agreements (English)
Comprendre les contrats d'achat d'électricité (French)
የኃይል ግዢ ስምምነቶችን መረዳት (Amharic)
Understanding Power Project Financing (English)
Comprendre le financement des projets d'énergie (French)
የኃይል አቅርቦት ፕሮጀክቶች ፋይናንሲንግን መረዳት (Amharic)
Understanding Power Project Procurement (English)
Comprendre les Procédures de Passation des Marchés dans le Domaine de l'énergie (French)
የኃይል አቅርቦት ፕሮጀክት ግዢን መረዳት (Amharic)
Developed by the United States Department of Energy:
Understanding Natural Gas and LNG Options (English)
Compréhension Options du gaz naturel et du GNL (French)
Questions?
If you have any questions about the Understanding series please contact CLDP here.